Galician tapas
Here are some more examples of Galician tapas. The pictures are random, but they give you an idea of what you can expect if you are adventurous enough to try something new.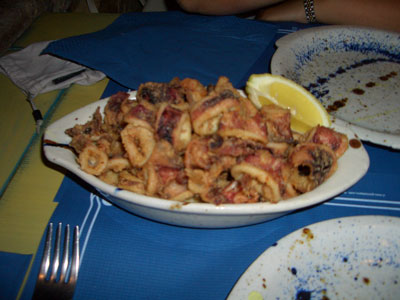 More calamares (deep fried crispy squid).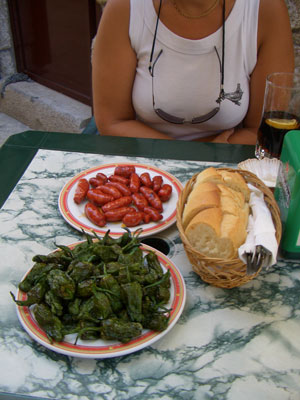 Peppers again, but this time with yet another different type of chorizo.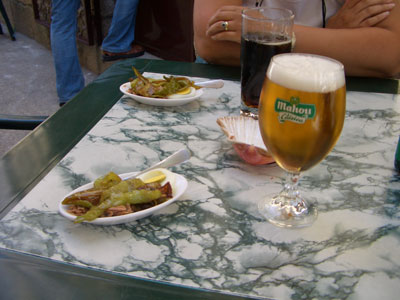 Complimentary tapas served with a drink down in Pontevedra province.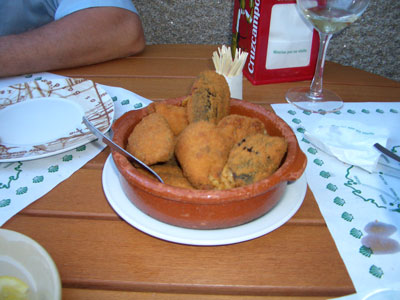 In truth I cannot remember what these were, but I do recall enjoying them.