Galicia Gallery Main Page
All currently available galleries have buttons in the right sub menu
Objective of this area
Because the last few years have seen Galicia Guide expand with dozens of separate town guides, each with their own set of photos, this photo section has never really been developed. However, please do look at the photos that are here and, to see more of this beautiful part of Northern Spain, explore galiciaguide.com at your leisure (it now has thousands of photo on it).
Whilst we hope that you will discover Galicia and its many beauty spots whilst visiting this guide, we would also recommend that you take a look at this stunning collection of photos Scenes of Galicia by Jose Maria Turnes who is my wife's cousin and a very talented photographer. In 2014 he had a major photographic exhibition in the city of Santiago de Compostela. His photos are a mix of traditional scenes, contemporary views and some very interesting and unusual compositions. I am sure that you will find his album thought provoking and entertaining.
Finally, there are a few digital conversions of post cards (they are credited accordingly) which offer aerial views or historic scenes that are no longer available or impossible to obtain with out a plane or hot air balloon! The views of Muros and Noia below are cases in point.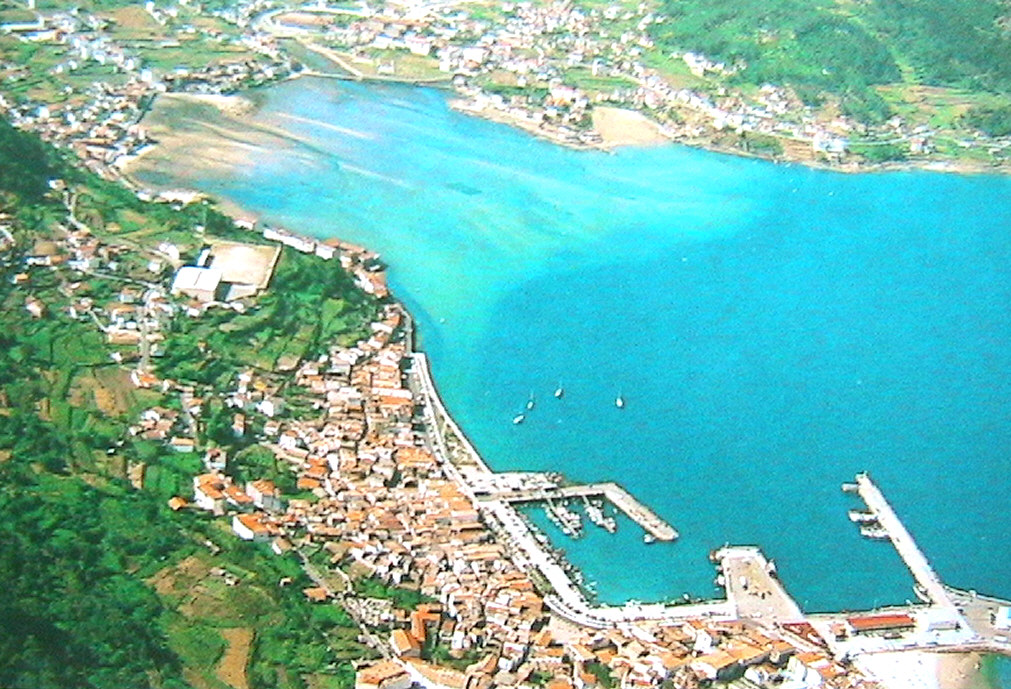 Below a similar, difficult to obtain, picture of Noia taken from the hills in "el campo". Noia itself is to the far side of the bay in the distance.