Cantabria
The region of Cantabria is one of northern Spain's hidden gems. It lies on the coast facing the bay of Biscay and is sandwiched between Asturias and the Basque country. Although only small in area it has a wealth of natural beauty and features the port city of Santander.
Santander is of particular importance because of its status as a ferry port and many British travellers to Spain, wishing to take their car, use Santander (the capital) as their means of ingress into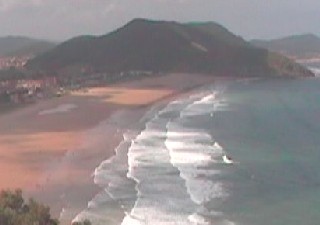 Spain. Historically that is where the typical English speaking tourist's interest in Cantabria started and finished, but today the region is starting to generate its own tourism as part of the northern provinces often referred to by the term Green Spain.
Cantabria has nature reserves and the typical little villages found dotted across northern Iberia as well as a number of museums, historic buildings and first class beaches. Amongst Cantabria's best beaches are those found around el Sardinero, one of the areas more up market districts.
As with many parts of northern Spain, Cantabria is frequented by Spaniards from the south of the country during the blisteringly hot months of July and August, but foreign visitors are still few.
In terms of geography and populous Cantabria is small. It covers approximately 5.4K square kilometres and has just over half a million inhabitants. At one time the Spanish royal family had a summer retreat in the region. Cantabria is not famed for warm sunny weather and has a climate similar to that of central Britain.