More photos of Finisterre (Fisterra)
Here are some further photographs of Finisterre taken in 2009. As previously stated, we do no consider Finisterre to be a particularly attractive town and there are many other Galician ports that offer more to see. However, Finisterre does have historical importance and it remains a popular spot with visitors to Galicia. It is also on the beautifully scenic coast road and is often an end destination for those travelling up from a base in Muros, Ribeira, Portosin or Noia, or down from Ferrol, la Coruna or even one of Lugo's coastal towns.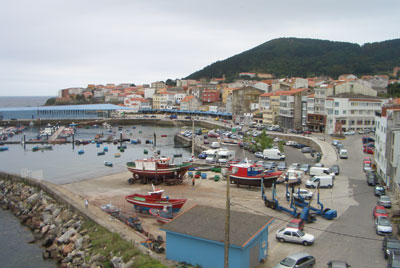 Looking across to the port and portside bay area of Finisterre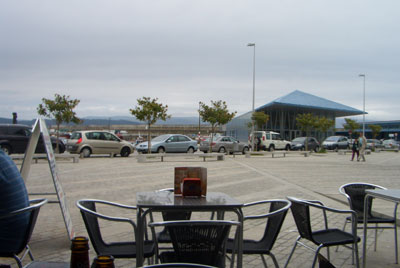 This is the view that you get if you choose to eat at one of the 5 or 6 cafe style restaurants that face the port.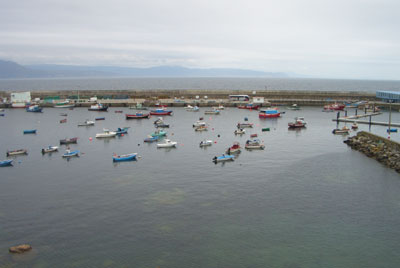 This is the fishing boat marina area. Most of the boats these days are small.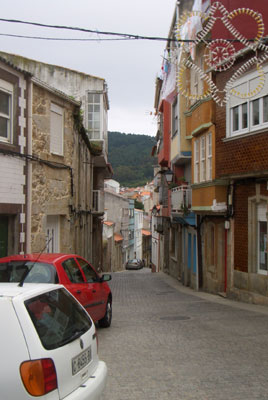 This is one of the narrow streets in the old town.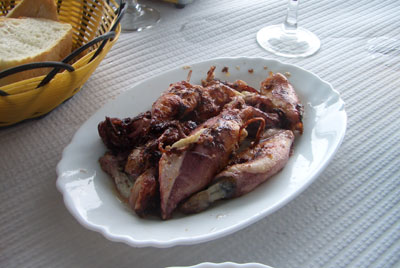 Grilled squid at one of the port side eateries.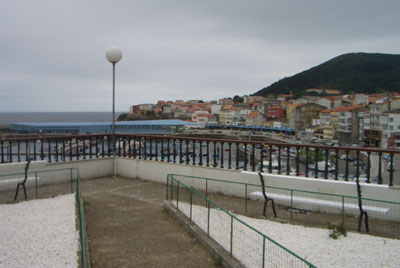 This is a good viewing point if you want to look down at the port zone of Finisterre. It is a small garden area on top of a building at the top end of the town.