Galicia Holiday
Deciding to take a holiday in Galicia opens up a range of vacation options that are not generally available in the rest of Spain. The beaches are there, but so are many other historic, aesthetic and cultural attractions.
If holidaying in Galicia has a downside, then it is the variable climate and the fact that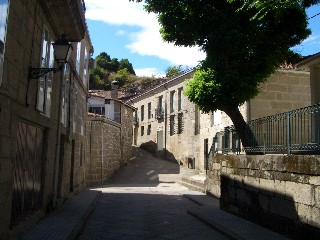 the weather is changeable, but for many this may actually be one of the region's pluses. The climate in Galicia generally offers plenty of sun with warm and often hot days between May and October, but the occasional poor day should be expected.
What a holiday in this region will give you is more beaches and linear kilometres of coastline than any other part of Spain. It will also combine this with green countryside and sometimes spectacular panoramas taking in mountains and rivers.
Galicia and green Spain are not described as unspoilt for nothing. There is little in the way of commercial holiday developments and although hotels and rental villas are plentiful, they are never obstructive and certainly not geared towards mass tourism.
What to do on a Galician Holiday
If you are considering a Galicia holiday, then you will be looking to explore the area every bit as much as you will be expecting to spend time on the beach. Many of Galicia's English speaking visitors vacation in the area on a short break or long weekend and it is often one of the main cities like Santiago de Compostela that they select as their host. Doing this offers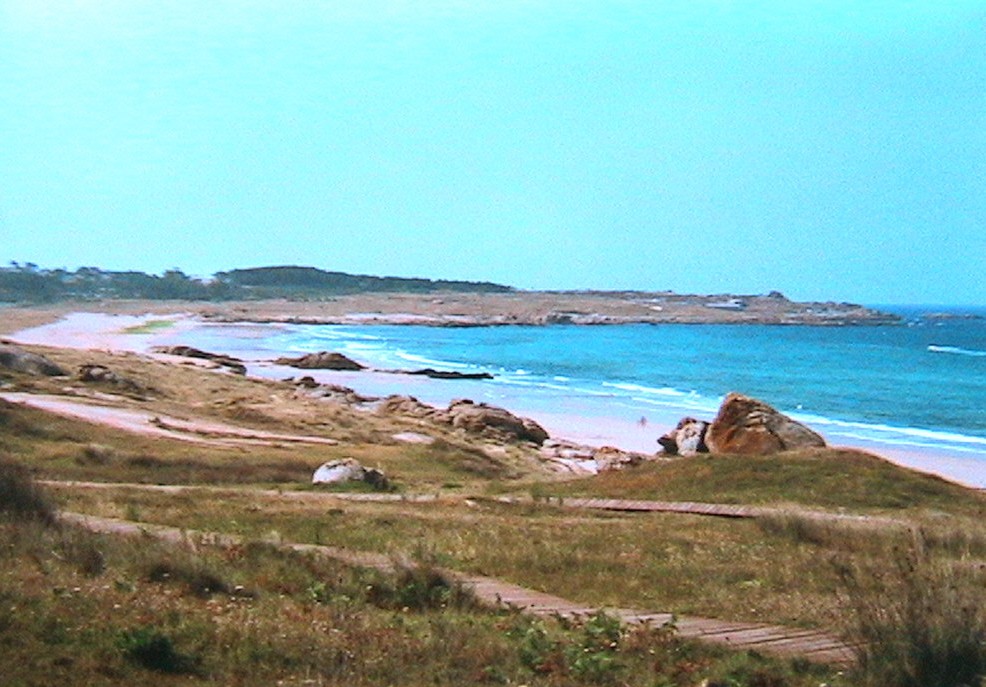 up the architecture, culture and cuisine of the area whilst acting as a good base from which to visit a castle or monastery, or simply wonder around an old fishing village.
Galicia also has holiday alternatives for everyone. The seaside resort of Sanxenxo, in Pontevedra province, is exclusive in every sense of the word and boasts some of the highest real estate prices in all of Spain. Contrasting this there are beaches small and large dotted along the entire sea line and many are often near deserted. The choice is always yours.
If you want international eating you can visit an exclusive restaurant, or one of Santiagoís 4 or 5 star hotels, but you would be better and more authentically served by giving your patronage to a tapas bar in a medieval district and sampling the fresh seafood for which Galicia has an international reputation.
Mobility and independence are important if you wish to venture outside Galicia's main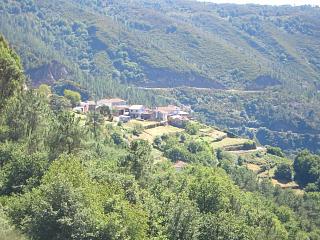 cities. One of the most pleasurable ways to spend a day in Galicia is to hop around a number of towns and see what they each have to offer. There are always plenty of bars and cafes if you need refreshment and tapas is usually served free with cold drinks.
One of the features that make Galicia unique and interesting is the number of near intact medieval quarters that it possesses. These are actually a result of the regionís poverty. When many other parts of Spain enjoyed urban renewal, renovations and new build, Galicia lacked the finance to do so. At the time this was seen as a hardship, but today it is a living heritage and it offers a look back in time to how things were centuries ago.