Our Padron Galicia snack tip
In keeping with most of our town guides, we have a couple of recommendations for where you can get a snack and a drink in Padron.
Ice cream by the river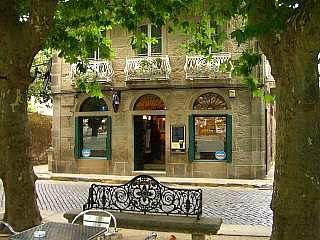 The first is a café by the large tree covered area adjacent to the tidal river ("Espolon Promenade") where the weekly Sunday market is held.
If you follow the parade of shops running parallel with, and under, these trees, you will spot Padron's old bridge to your left. On your right however is a small café bar with chairs under the trees. This bar offers all kinds of snacks and beverages, but also has a fantastic selection of multi flavoured ice creams, served in glass dishes with nuts, fruit, or pretty much whatever you want. We never fail to pick up an ice cream here when we visit Padron and we are never disappointed.
As is so often the case, since we first wrote this the cafe with the ice creams has changed owners and is not quite as good as it once was.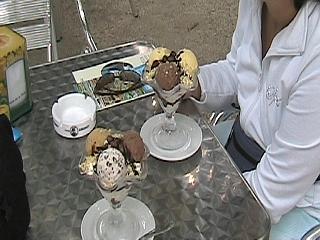 Above, the cafe in question and opposite, this is what there ice creams look like for around 4 Euros each!


Tapas or a bocadillo
If it is a more substantial snack or a full meal that you are after, a cafe opposite a small church in the center of Padron offers excellent food at typically reasonable prices. We have had bocadillos, tapas and drinks here, all of which were good, but this bar is busy, especially if it is a sunny day and you want a seat outside.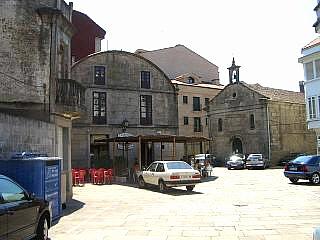 The cafe is the building with the white car parked in front of it in the photo and it is no more than five minutes walk from the church of Santiago, the market, the riverside promenade etc. There are numerous other cafes and bars on padron and most have a good selection of snacks and drinks.


Is there anywhere in Galicia you would like us to include as a recommendation?
If so, email us via the contact page and we will add your suggestion to the appropriate page.