Sights of Ourense
Here are a few more photos showing what you can expect to see in the provincial capitol city of Ourense.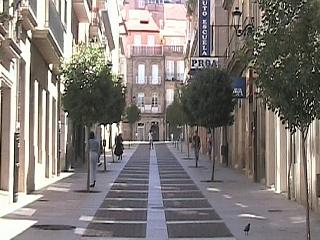 1. A typical street in Ourense, many of which are lined with trees like this one. Most of the buildings in the monumental area are built of granite.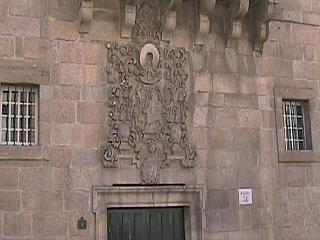 2. This is an heraldic shield, carved into stone and found on one of the oldest buildings in the central "Prazo Maior" (square), today an archeology museum.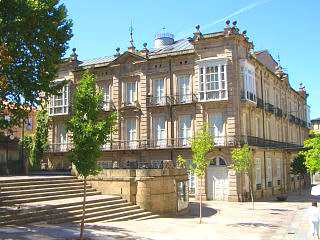 3. The "Centro Cultural" building close to the tourist office and one of the smaller squares of Ourense old town. A tourist office is situated a few metres from this building.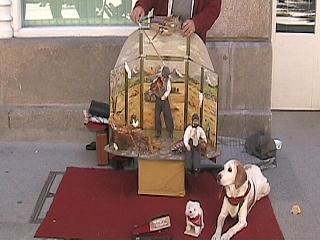 4. This unusual busker was working a puppet, who appeared to be playing a violin and made a very good job of miming his movements to the violin recording playing in the background.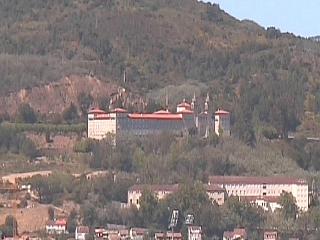 5. This is a monastery or convent that is visible on one of the hill sides surrounding Ourense city. This photo was aided by a substantial zoom.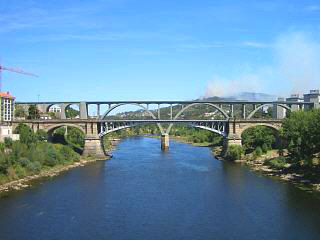 6. This final shot shows two more of Ourense's bridges (in perfect alignment), they are the "Ponte Nova" and the old viaduct.

Back to the Ourense general page.